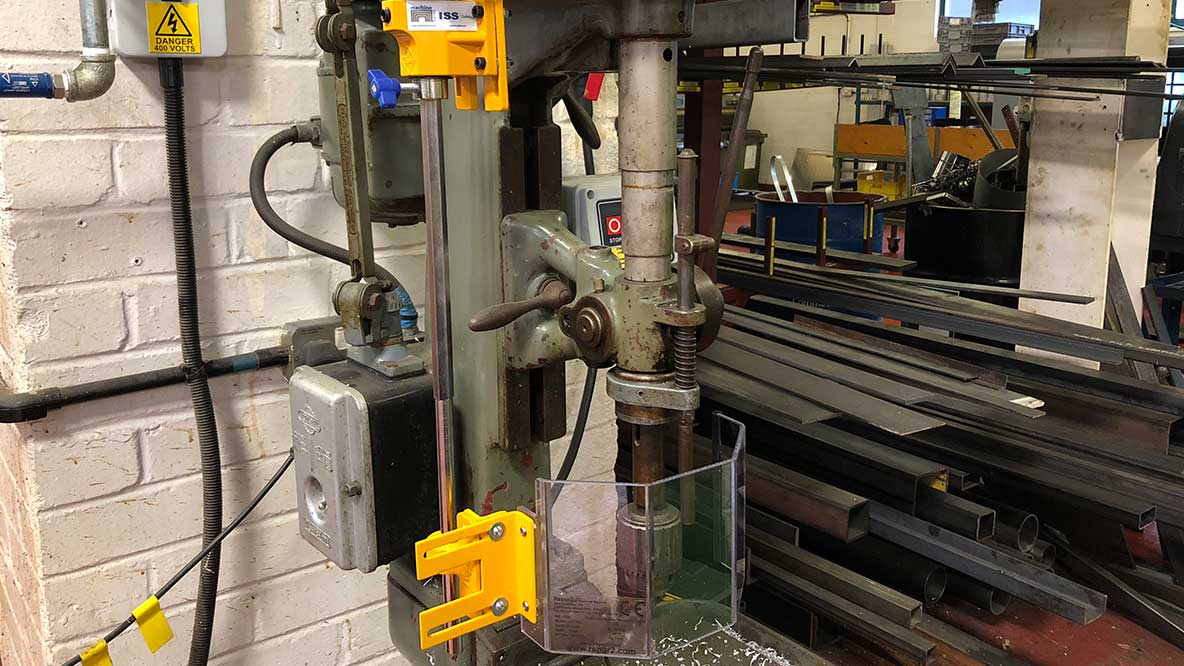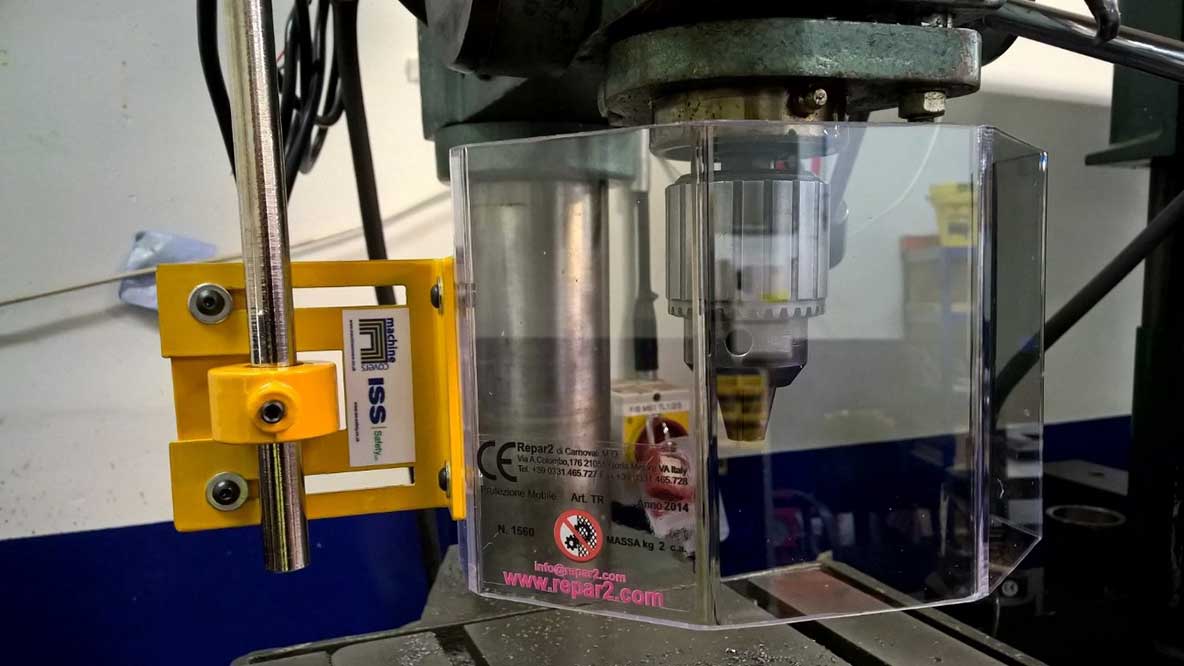 TR2SP Interlocked Drill Guard
Repar2 interlocked drill guard. 4mm Polycarbonate screen 200 x 130mm with interlock and optional adjustable brackets.  Left hand fitting as standard.
Product Technical Information
Description
3TR2SPCM is one of our most popular models and a favourite with our installation engineers. An easy to fit, easy to adjust and easy to use interlocked drill guard. The 4mm-thick polycarbonate screen swings to the open position and it is mounted to a height-adjustable, side-fixing system and tamper-proof, micro-switched compact steel mount.
The screen offers excellent coverage of the rotating spindle and added protection from entanglement and ejection hazards. The IP67-rated interlock is fitted into the compact mounting bracket and ensures that the safety screen must be in place before the drill can be operated.
DC injection braking is optional, as is our dual-channel safety control panel as well as an additional e-stop or kick-stop. Our 'safety panels' contain safety relays and dual power-switching contactors. This system provides redundancy and fault tolerance, and it complies with current Standards regarding safety-related parts of control systems.
Additional 3KSPT and 3KSPS mounting brackets can be specified or purchased separately if required. Part number 3TR2SPKSCM is the interlocked drill guard with two adjustable brackets that allow the screen to be re-positioned. 3TR2SPKSPCM has four adjustable brackets for both the screen and compact mounting switch.
An optional double polycarbonate screen can be supplied on request. The double screen can be adjusted to give 230mm of front coverage.