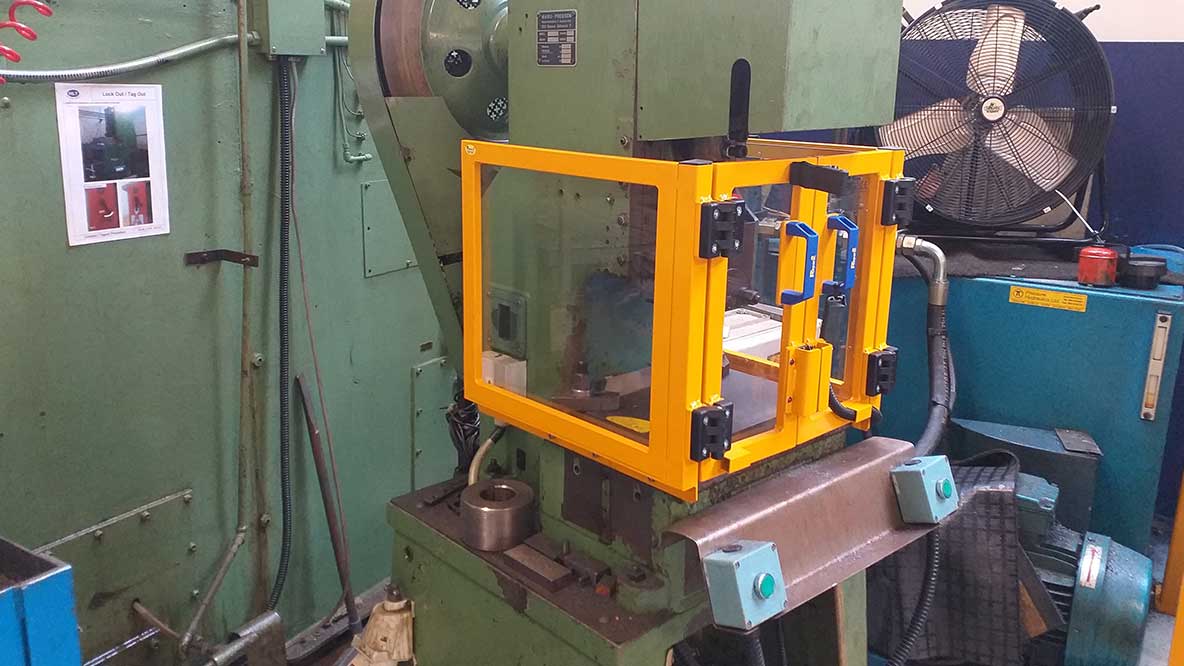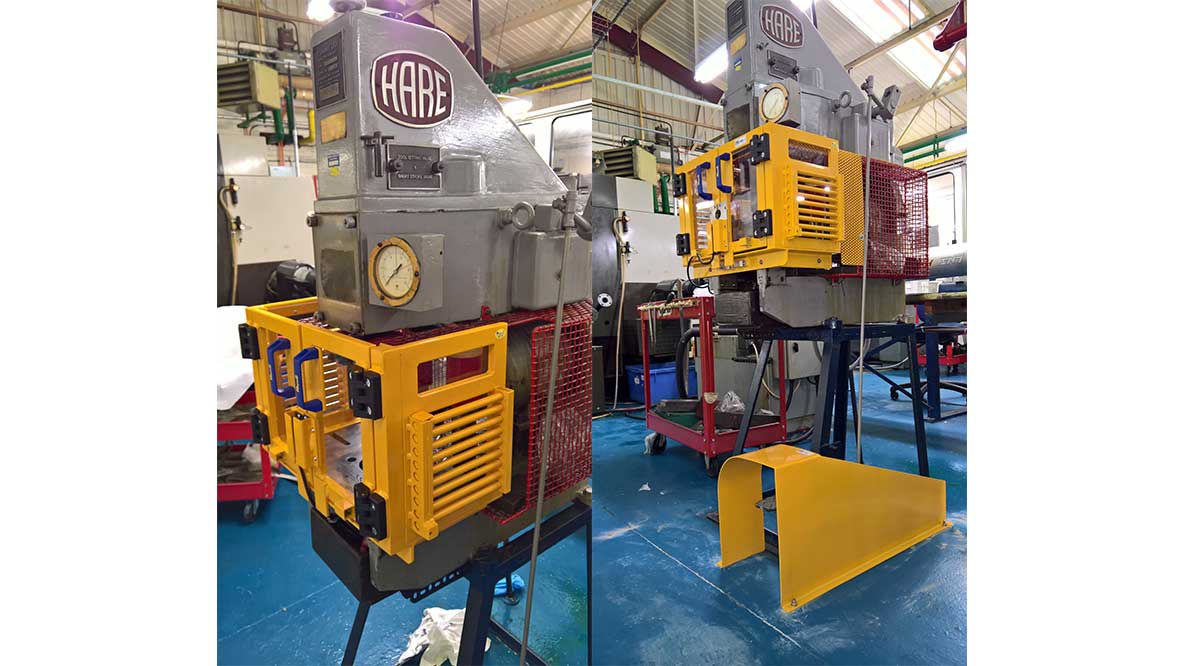 Repar2 press guard with coded interlock.
Product Technical Information
Description
The Repar2 9PP Eccentric press guard has double door arrangement. They are generally manufactured to suit your particular requirements but there are four models available as standard for selective presses. The steel-framed doors with impact-resistant polycarbonate windows are held in place with an easy to use latch. Both sides of the guard have extendable steel bars which allow workpieces of different sizes to be processed.
Standard and supplied interlocking is with a coded safety switch (code 14MIC006). Solenoid interlocking is optional and is run by a dual-channel safety control panel and sensor to match the arrangement of your press. This option ensures that the doors are locked in position and cannot be opened until it is safe to do so. Our 'safety panels' contain safety relays and dual-power switching contactors. This system provides redundancy and fault tolerance, and it complies with current Standards regarding safety-related parts of control systems.
These guards can be made to custom dimensions if required. Please see drawing below of the measurements we would need.