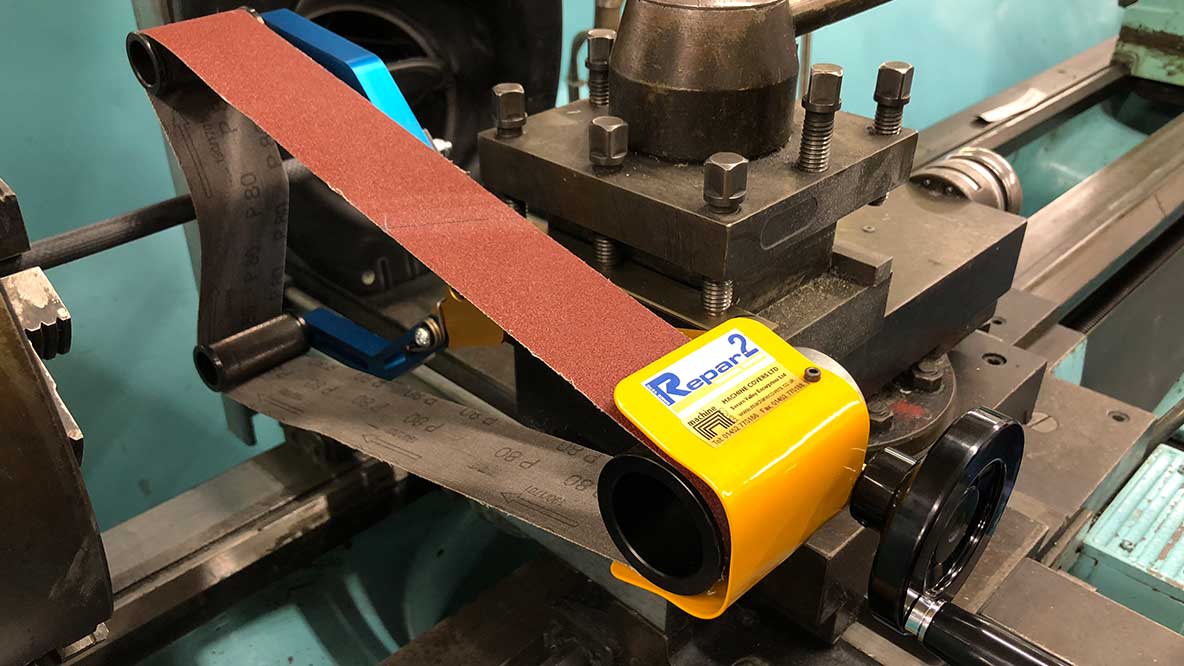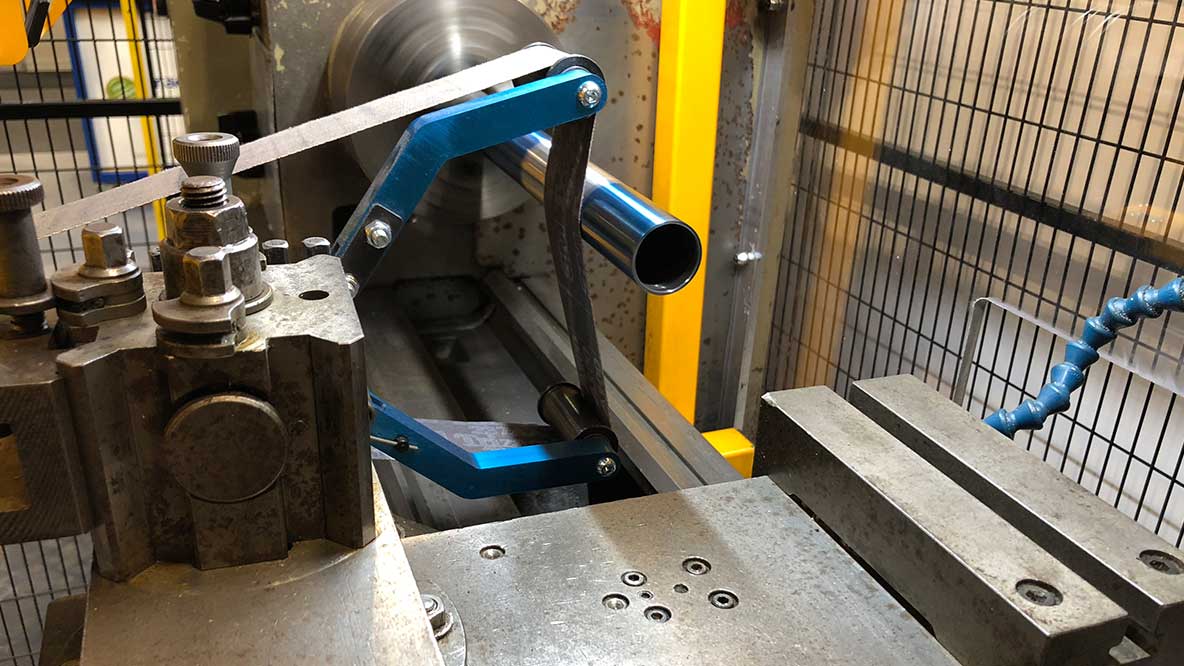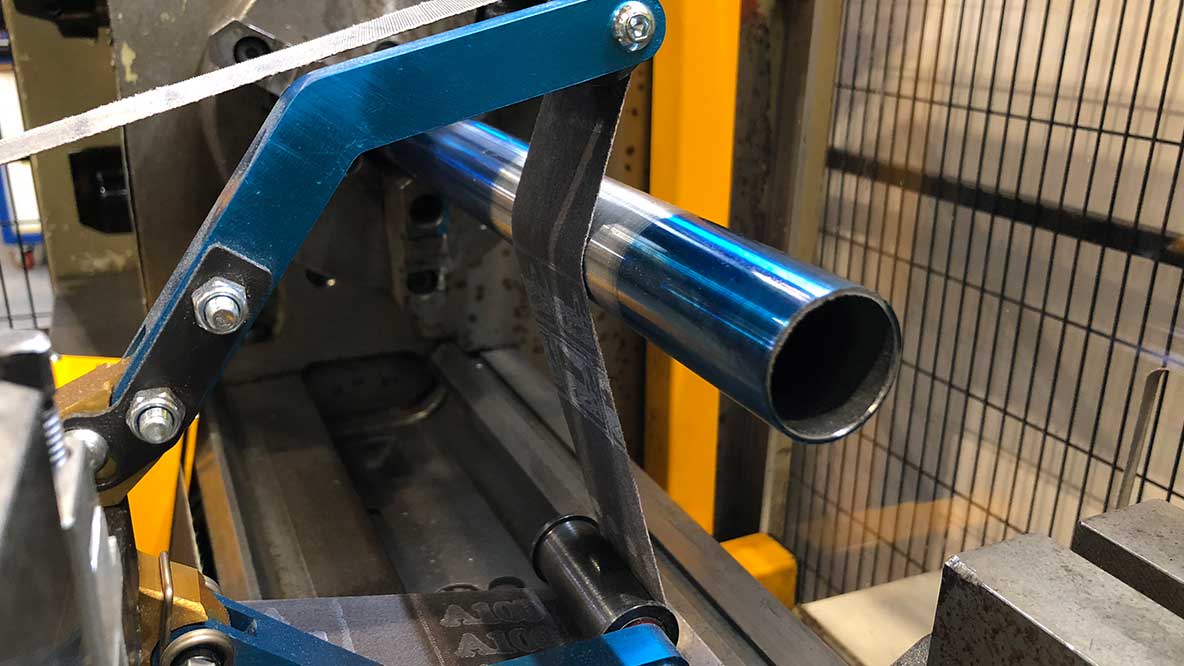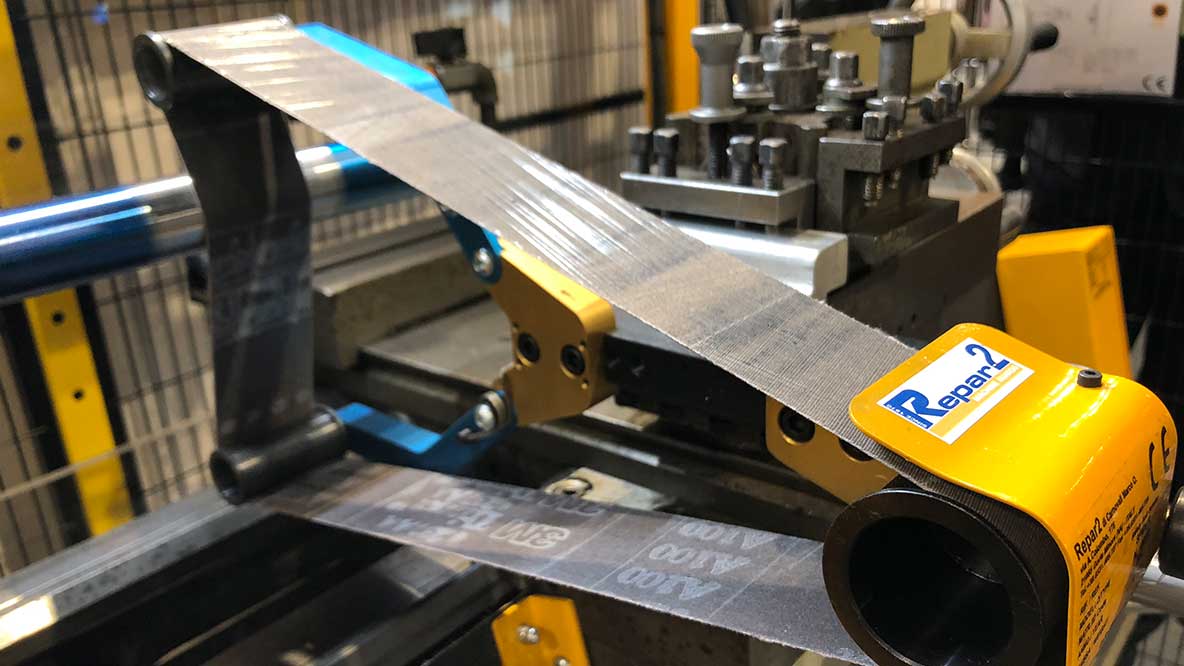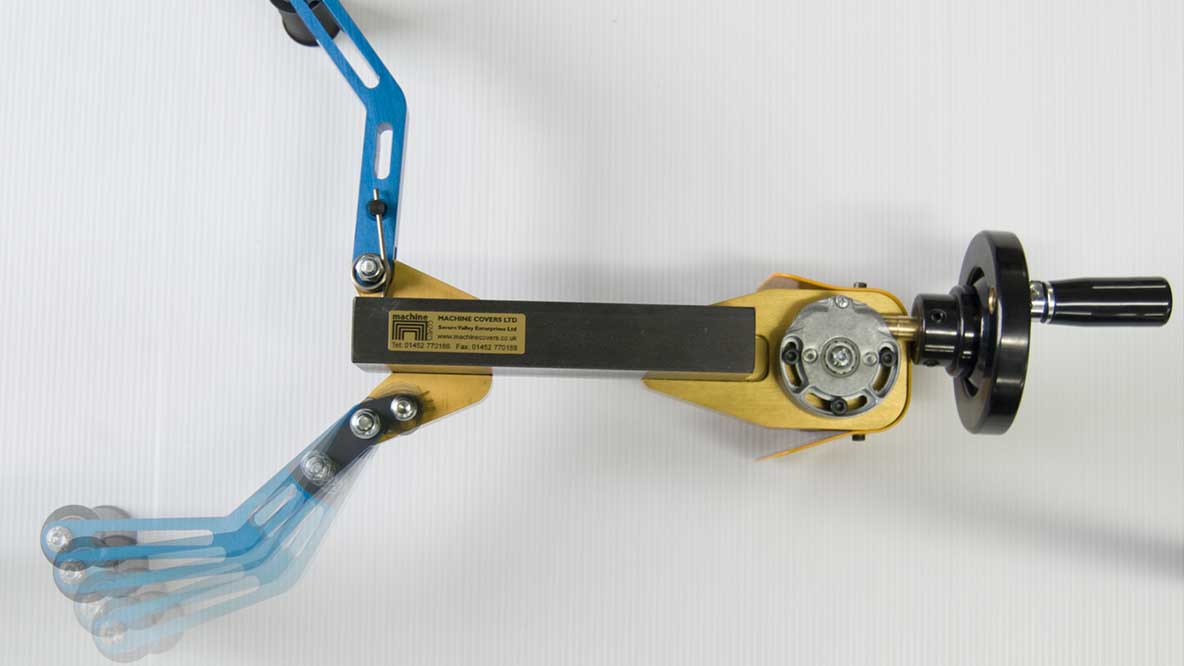 SPIDER Lathe Safety Belt Sander
Lathe safety belt sander available as SPIDER 50 (900x50mm) and SPIDER 75 (1100x750mm) complete with 3 spare belts 80/120/220 grit grade.
Product Technical Information
Description
The Repar2 Spider lathe safety belt sander is an innovative tool for controlled and accurate sanding/polishing of metal parts, alloy and wood on a manual lathe without the direct use of hands, as instructed in the Standards.
The Spider 50 and Spider 75 were conceived in accordance with ISO23125 Standards 6.2.1 (no use of hands during working operations). Using the Spider there is no longer any need to undertake dangerous sanding operations by hand with risk of serious accidents caused by holding emery cloth or sanding pads.
The lathe safety belt sander is simple to fit, no different to fitting a conventional cutting tool to the lathe tool post, and it provides easy sanding or polishing of turned components of different shapes and diameters due to the tool design, with the tension springs ensuring positive control. The sanding belt is easily rotated by means of a rotary crank wheel with a fold away handle and knurled cylinders which hold and rotate the sanding belt.
Exerps from  HSE EIS2 (rev1)
Manual lathes: Emery cloth should NEVER be applied directly by hand on manual metalworking lathes.
Every year there are serious accidents involving the use of emery cloth on metalworking lathes, resulting in injuries such as broken bones, dislocations, lacerations, amputations and occasionally death.
Emery cloth is often used to deburr, polish or size a wide range of cylindrical, tapered and threaded metal components while they are held in the rotating chuck jaws of a lathe. Accidents occur when hand-held emery cloth is entangled in the rotating parts of the machine or where the emery cloth is snagged on the rotating component dragging the operator into the danger zone.
The full leaflet is available at: www.hse.gov.uk/pubns/eis2.pdf.
The Spider is clamped into the lathe tool post in the same way as any cutting or parting tool. Turn the tool post backwards or forward to the required tension and left or right to sand or polish along the workpiece. Turning the rotary crank handle on the Spider ensures your chosen abrasive is new or clean against the workpiece.
Both the Spider 50 and Spider 75 will work in conjunction with any of our interlocked chuck guard range, however for the maximum possible sanding/polishing area we recommend the TW guard and the Minor chuck guard. Both options will enable the sanding belt to be used right up against the chuck face and both options are available with build-in led lighting. 
The Spider lathe safety belt sander is available in two sizes and is supplied with 3 standard sand belts (80 – 120 – 220 grade grit):
SPIDER 50 – A = 900 x 50mm max. O/ 150mm
SPIDER 75 – A = 1100 x 75mm max. O/ 250mm
Repar2 SPIDER Lathe Safety Belt Sander Dimensions