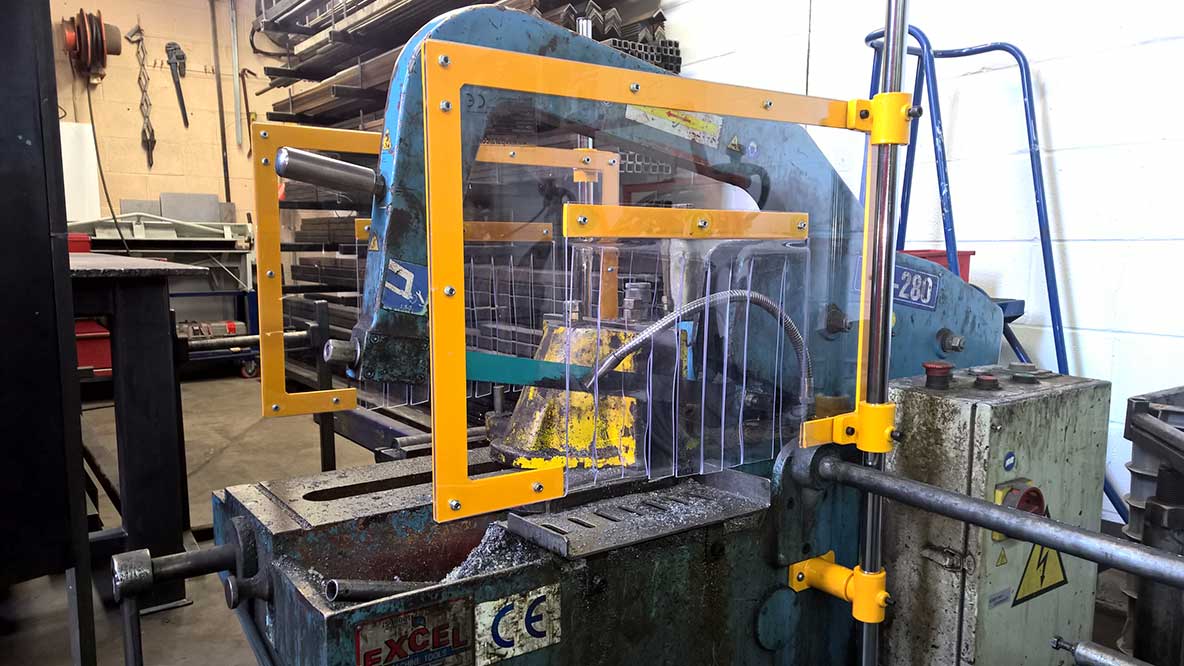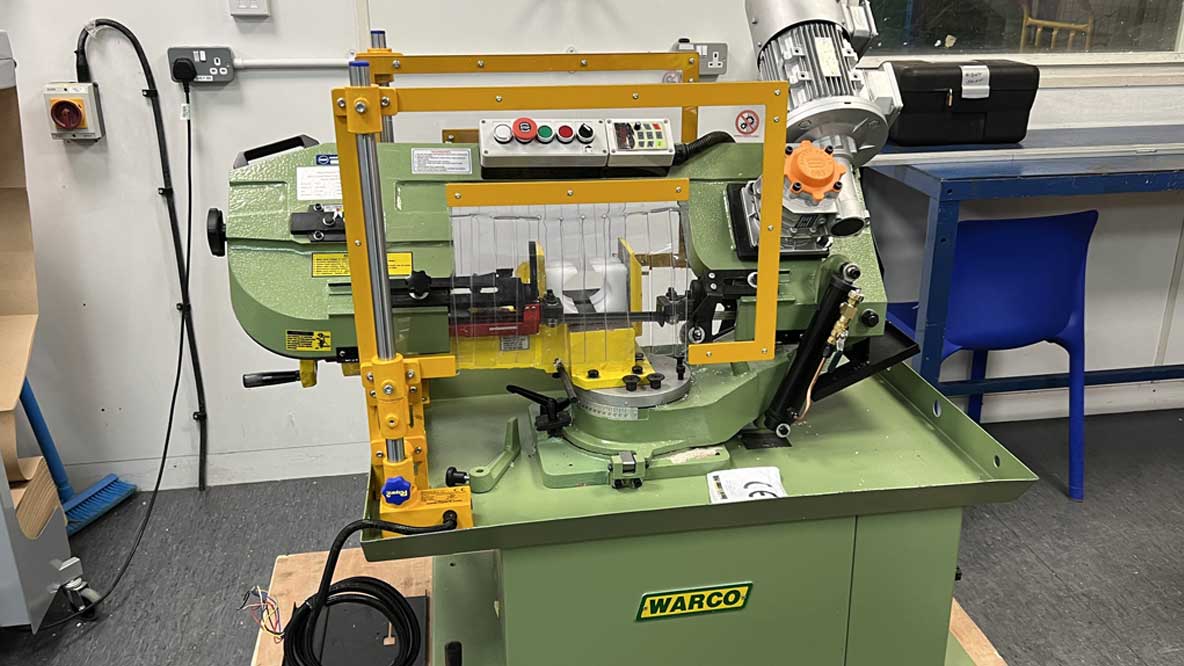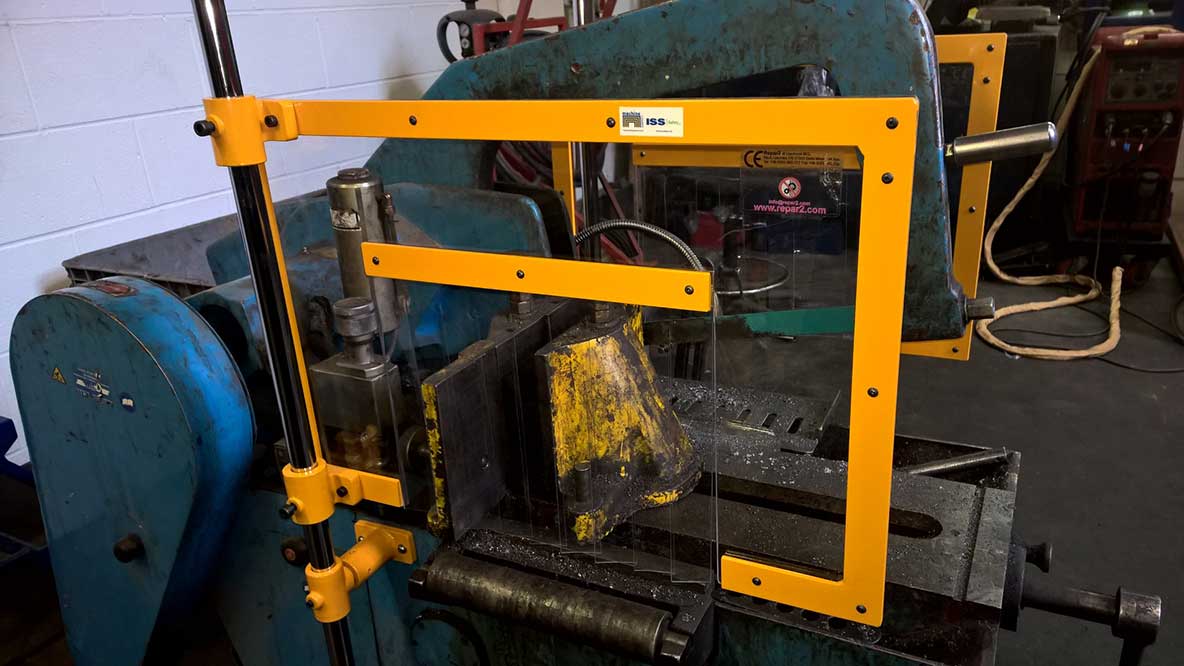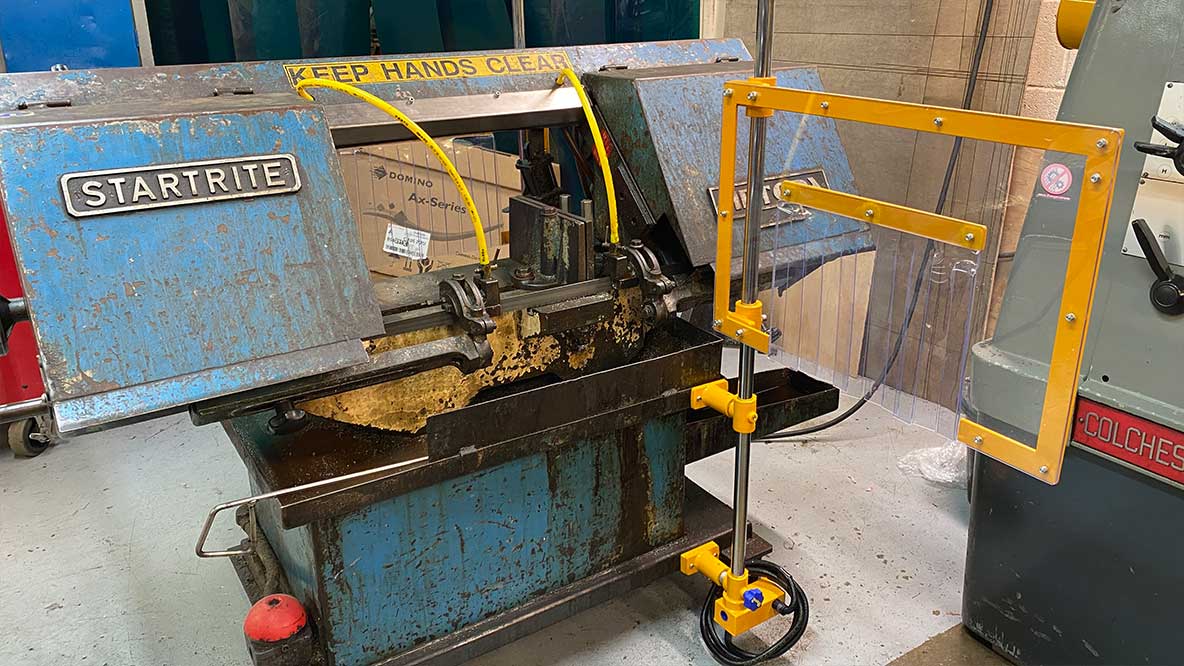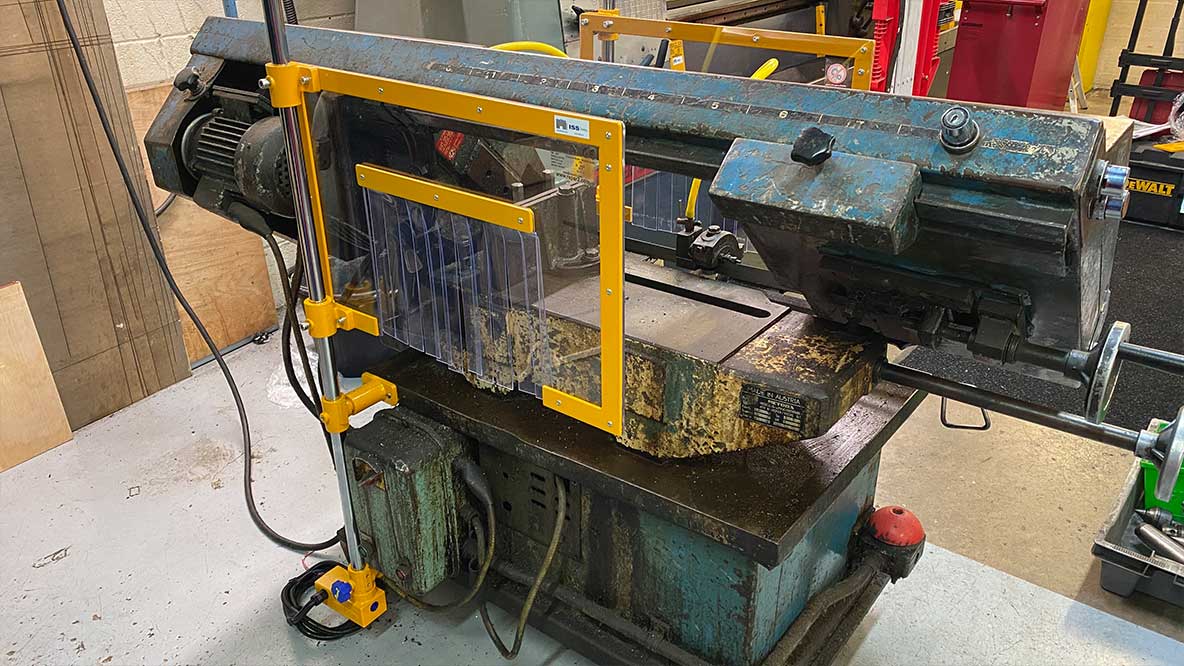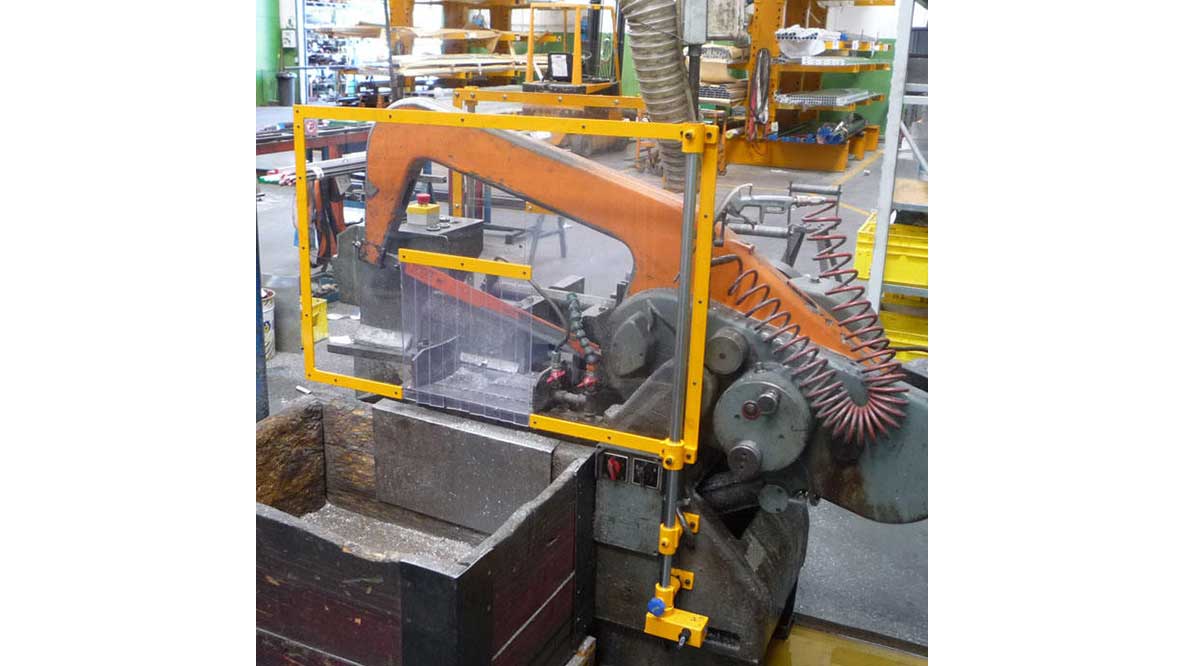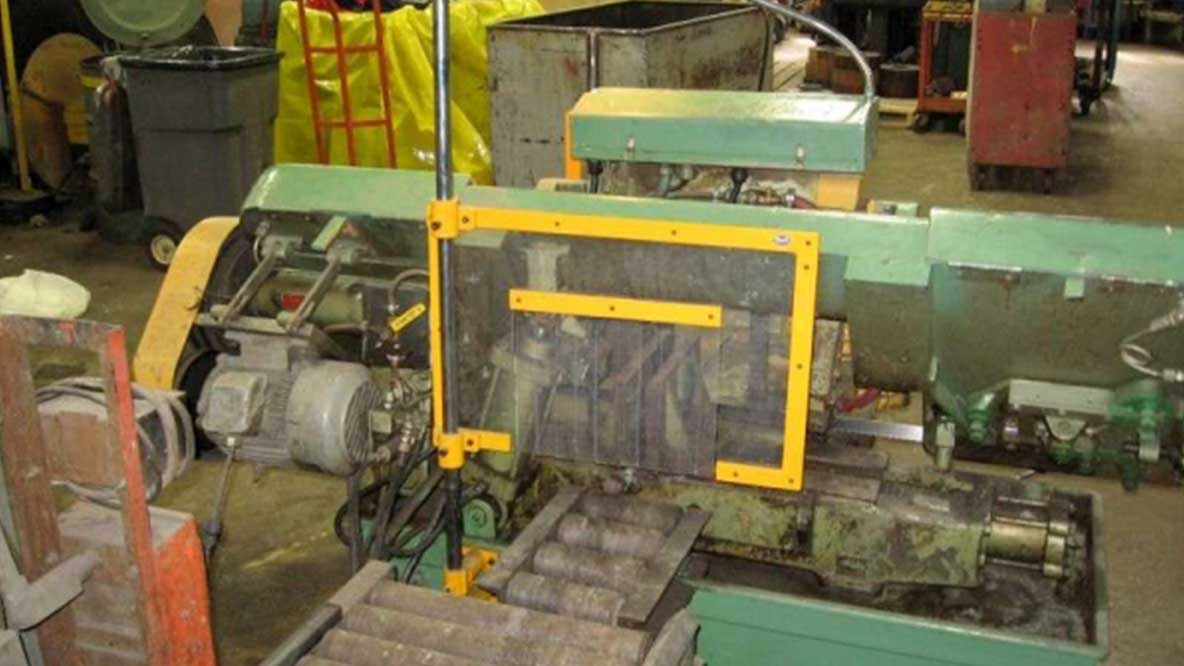 Pair of guards for sawing machines, supplied with interlocks. These sawing machine guards have polycarbonate screens 600mm wide x 400mm high.
Product Technical Information
Description
The Repar2 PS1 saw guard has a double-screen arrangement. Both screens are interlocked as they pivot outwards for access to the cutting blade, the vice and the work area. They are also height adjustable. The guards are supplied as a pair and they are mounted directly to either side of the machine by drilling and taping.
There are basic drawings in the technical pdf documentation than can be completed and returned to us for custom-made guards. Our standard screen size is 600mm wide x 400mm high and each screen has a clear PVC curtain cut into strips that allows the material to pass through the saws, vice and both screens. The post height is1120mm and each post has a 2NC-1NO IP67 micro switch (code Mic 001) built into the mounting bracket.
Please note: This safety guard is for horizontal band saws or mechanical saws that make straight cuts. The PS range of guarding is not suitable for saws that have rotating heads or saws making angled cuts. We manufacture and supply perimeter guard enclosures fitted with a laser scanner for more technical applications.